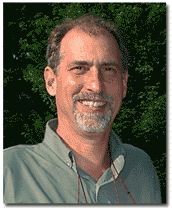 Eric Stange, executive producer and founder of Spy Pond Productions, is an award-winning independent documentary film producer, director and writer who specializes in history and science subjects. His work has been broadcast on PBS, The Discovery Channel, and the BBC. Before becoming a filmmaker he wrote about art and culture for The New York Times, The Boston Globe, The Atlantic Monthly and other publications. Eric has been the recipient of a Harvard University Charles Warren Fellowship in American History. He's on the board of Common-Place, a web site devoted to early American history, and writes a column about media and history for American Heritage magazine.
---
Barbara Costa has produced multimedia and film/video documentaries. She has produced interactive computer-based exhibits for the Louisville (KY) Science Center and Science City in Kansas City, MO. For nine years she worked in documentary production at the NOVA series (PBS); she has also produced interactive videodisc and instructional video programs for use in educational settings. Barbara is currently overseeing development and marketing for Spy Pond Productions.
---
Melissa Banta, co-producer and co-writer of Murder at Harvard, brings 18 years experience as a writer and curator working with print and photographic collections drawn from more than 50 museums and archives at Harvard University. Her work has focused on the reading of history through 18th- and 19th-century popular images. From Site to Sight: Anthropology, Photogaphy, and the Power of Imagery, a publication and exhibition funded by the National Endowment for the Humanities, toured nationally for six years. Her most recent book, entitled A Curious and Ingenius Specimen of Art: Daguerreotypes at Harvard and Radcliffe, will be published by the University of Iowa Press in 1999, and, interestingly, includes many photographs of individuals associated with the Parkman case.
---
Amy Geller, Unit Production Manager, was associate director of the Boston Jewish Film Festival for two years before becoming involved in film and video production. She served as television field producer and productions manager for J. Arnold Productions, whose work is seen regularly on network television, A&E, HBO, MTV, ESPN, Discovery Channel, PBS, and CNN. She has produced several short fictional films and is currently the president of Women in Film & Video/New England.